Welcome to Norton Dental Arts
Delray Beach & Lantana, FL
Norton Dental Arts practices a full scope of general and cosmetic dentistry with expertise ranging from porcelain veneers to dental implants, crowns and bridges. Dr. Stephen Norton, Dr. Stephen Norton Jr., and Dr. Greg Norton are able to correct a wide variety of so-called permanent cosmetic dental problems. Every smile is unique, which is why we provide personalized care that's right for you.
Our Dental Treatments
Even a subtle change in your smile helps you to project an image of self-confidence and high personal esteem. When you feel good about yourself, it shows in your appearance.
Drs. Norton can now give you the smile you want, including:
a brighter smile with teeth whitening, bonding, ceramic veneers
a straighter smile with bonding, porcelain veneers, and clear braces a complete smile with crowns, bridges, dentures and dental implants
a healthy smile with sealants, fillings, inlays and onlays
We have a variety of treatment options to personalize care for each individual. We pride ourselves on the highest level of comfort for our patients at each and every visit. Today's advanced dental treatments and materials can make a real difference, along with the skill, experience, and commitment of our team.
Schedule An Appointment
Drs. Norton and staff are dedicated to providing you with a pleasant visit with the highest level of comfort and results that you're proud of. Our administrative staff is ready to help you with questions about scheduling,
financial policy
and insurance, to make that part of the process as simple as possible. We will schedule your appointment as promptly as our schedule allows. If you have pain or an emergency situation, every attempt will be made to see you that day. Please call us at (Delray) 561-278-0362 or (Lantana) 561-588-1919 with any questions or to
schedule an appointment
.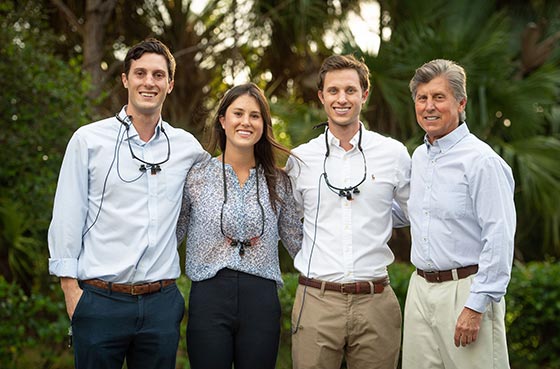 Dr. Stephen Norton, Dr. Stephen Norton Jr., and Dr. Greg Norton are thrilled to welcome you to their practice. They are driven to provide quality care and to treat all their patients with kindness, compassion, and integrity and to deliver healthy and vibrant smiles!
We provide personalized care to determine which treatment option is right for you.
Contact us today at either location!
Delray Office:   (561) 278-0362; Lantana office: (561) 588-1919
Your Comfort Is Our Priority
TVs at Every Treatment Chair

Soothing Aromatherapy

Treatment Chairs with Built-In Massage

Painless Laser Treatments